Prixton Church Uganda & Kenya

Help Project in Uganda and Kenya




I am Pastor Dan Wanyonyi, pastor of the outreach Ministry in Kenya and Uganda, Planting churches and taking Revival meetings in the Rural areas of Uganda and kenya then the entire Nations of the world. "That all May know Him" I have a mission school training church leaders and Pastors to do the work of Ministry.

Am a pastor married to one wife Esther, God has blessed us with One child Bravin,We do evangelism and church planting and we care for children whose parents died. We have a training center for the single mothers and widows in Kimilili where they come for vocational skills Any person who may have the same feeling like ours is welcome to work with us to accomplish this great commission. [ more... ]

Contact:
Pastor Dan Wanyonyi
Minister God With Us Team
+254 72505075555
p.o box 39-50200 Bungoma kenya.
j.withus@yahoo.com





Prixton Churches in the United States of America

The Prixton Church Kentucky (United States of America)




In June 2008 starts the new Prixton Church Kentucky. The Leader of the Prixton Church Kentucky os Rev. Dale W. Smallwood (see Photo): "I HAVE HELPED MANY PEOPLE"

More Information in few days...

Prixton Church Indonesia

The Prixton Church Indonesia: "Save the Rain Forrest"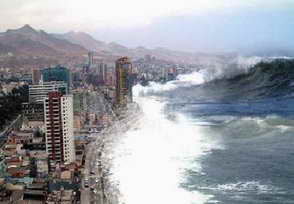 In December 2008 start the new Prixton Church Indonesia. Rev. Purwadi Chandra, the Leader of the Prixton Church Indonesia: "After the help after the Tsunami- Katastrophe in December 2004 is our new project the protection of our Rain Forrect in Indonesia - We have - at the moment - the biggest Rain Forrest all over the world. But we need your help to protect it."

Contact:
purwadi.chandra (at) yahoo.com

Prixton Church Philippines
Help Project Philippines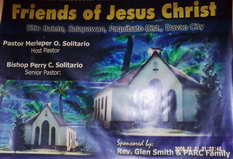 We are doing great in our ministry here in the Philippines and our church name is Friends of Jesus Christ. We are establishing churches in tribal community, especially those unreached areas. We help them in their living as well as their spiritual aspect.

Our Church Vision:
We are committed in reaching the Lost and equipping them to become passionate in serving God and the world.

Our Mission Statement:
To plant and establish Christ-centered and mission-oriented local churches scattered throughout the land.

We are start two new congregation this year (2010) as mandated in our Mission Statement. All of this congregation are in tribal community.

God bless.

Send Donations to:
Pastor Ojie O. Solitario
Friends of Jesus Christ
P-2 Manay, Panabo City
8105 Davao, PHILIPPINES






Other Online Church and Universities

Please visit our Partner Geschenkideen online.